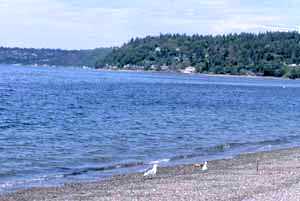 Lake Arlen
6,459 acres among pleasant hills; 59-mile shoreline. Commercial camps and boat docks at many locations; swimming, fishing, boating, water skiing and camping. Noted for excellent black bass and white bass fishing (record, largemouth bass, 10.83 lbs.), plus crappie, catfish and bream. Location of several religious and youth camps. About 18 miles north of Arlen.
Lake Arlen State Park
348-acre park offers swimming, fishing, boating, hiking, camping, nature study, trailer facilities, rest rooms, shelters, cabins, and group camp accommodations. 17 miles northwest of Arlen. Admission.
Arlen County Museum of History
Seven rooms of exhibits in old, barn-like jail. Arlen County history, and evolution of cable television in Texas exhibit in room sponsored by Arlen Cable. Open Mon. 12 - 4 p.m., Sat. 10 a.m. - 7 p.m. 300 block of N. Travis near courthouse.
Arlen General Hospital and Sanitarium
The Arlen General Hospital and Sanitarium is a municipally owned and operated facility with a 157 bed capacity. It is staffed by three medical doctors, has a total staff of over twelve and operates on a $11 thousand annual budget without tax subsidy.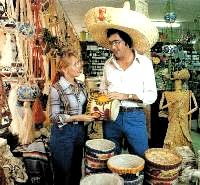 Mall of Arlen
What ever you are looking for you will find it at the Mall of Arlen. The Mall of Arlen has over twelve stores featuring a wide variety of products of the highest quality. The mall is opened weekdays from 10:00 A.M. to 8:00 P.M. And Saturdays from 9:00 A.M. to 10:00 P.M.
Seal Memorial Library
The Seal Memorial Library is one of the most interesting but least known in the country. The current 1000 square foot building was completed in 1893 at a cost of $100. The library offers over 500 book titles for adults, youth, and children. Special collections include Lawn Mowers, Propane, Reference, Nationwide telephone directories, college catalogs, large print books and government publications. The Seal Memorial Library is one of the few libraries left in the country to not use computers. This allows our visitors the opportunity to find books the way they did back when the library was first built. The Library is a member of the North Texas Library System; and through this consortium, free motion picture films can be obtained, as well as any of over 12 million books through interlibrary loan. The Seal Memorial Library is located at 1996 Ruston Lane, and can be reached at 915-555-READ during business hours. Open Mon. - Fri. 10 A.M. to 12:00 P.M., Sat. 6 P.M. to 9 P.M. (closed Sundays).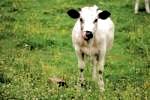 Arlen Zoo
Why drive to the big city to see exotic animals when you could see cute little ponies right here in Arlen? The Arlen Zoo is free to all ages and is open 24 hours a day and 7 days a week.
Arlen Facts
Indians, conquistadors, buffalo hunters, settlers, cowboys, adventurers, lawmen, gunfighters, and the railroad all contributed in many ways to the development and growth of Arlen.